20 aprilie 2010. Ziua celei mai mari catastrofe marine din istorie. Ziua in care gigantica platforma petroliera Deepwater Horizon a explodat. Fumul gros si vaporii toxici au acoperit cerul, iar albastrul oceanului s-a intunecat. Consecintele asupra mediului au fost imense.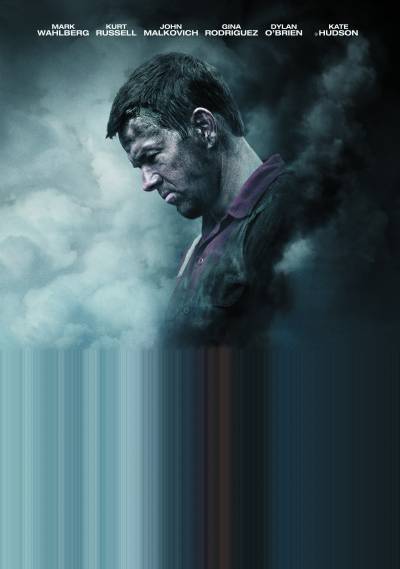 Si in mijlocul scandalului mediatic si politic din lunile si anii urmatori, tragedia oamenilor care se aflau pe platforma in momentul dezastrului a fost uitata. Filmul lui Peter Berg ne spune povestea prin ochii lor, al celor care au fost acolo si care, adevarati eroi, au incercat sa opreasca dezastrul si sa se salveze si pe ei insisi.
Raspunde la intrebarea de concurs si poti castiga 3 invitatii la Deepwater Horizon: Eroi in Largul Marii, valabile la Cinema City Sun Plaza din Bucuresti.
Invitatiile sunt valabile la Cinema City Sun Plaza din Bucuresti, de luni pana vineri. Castigatorii afisati pe site pot merge la film cu buletinul si cu mailul de confirmare pe care il vor primi (printat sau pe telefon), care contine perioada de valabilitate a invitatiei.
In Deepwater Horizon, acest actor are rolul principal, cel al lui Mike Williams. Cu doua nominalizari la premiile Oscar pentru rolurile din The Fighter si The Departed, fostul teen pop idol si-a cladit o cariera de succes ca actor, alegand roluri diverse, de la comedie (Ted, The Other Guys) la drama (The Fighter) sau thriller si actiune (Broken City, Transformers: Age of Extinction), performand in fiecare gen la fel de bine. Care este numele sau?
a) Mark Wahlberg
b) Edward Norton
c) Charlie Hunnam
Din 30 septembrie, filmul Deepwater Horizon: Eroi in largul marii te duce in mijlocul evenimentelor catastrofale. Vei simti totul ca si cum ai fi acolo. Zgomotul asurzitor, explozia mai puternica decat tot ce-ai vazut vreodata, fumul orbitor si sufocant, tensiunea si suspansul care te vor tintui in scaun. Fii alaturi de eroii de pe Deepwater Horizon intr-un film eveniment regizat de Peter Berg, cu o distributie pe masura: Mark Wahlberg, Kurt Russell, John Malkovich si Kate Hudson. Deepwater Horizon: Eroi in largul marii, distribuit in Romania de Freeman Entertainment. Mergi la cinema din 30 septembrie.
Concurs valabil pînă pe 10.10.2016. Invitațiile se primesc pe e-mail.