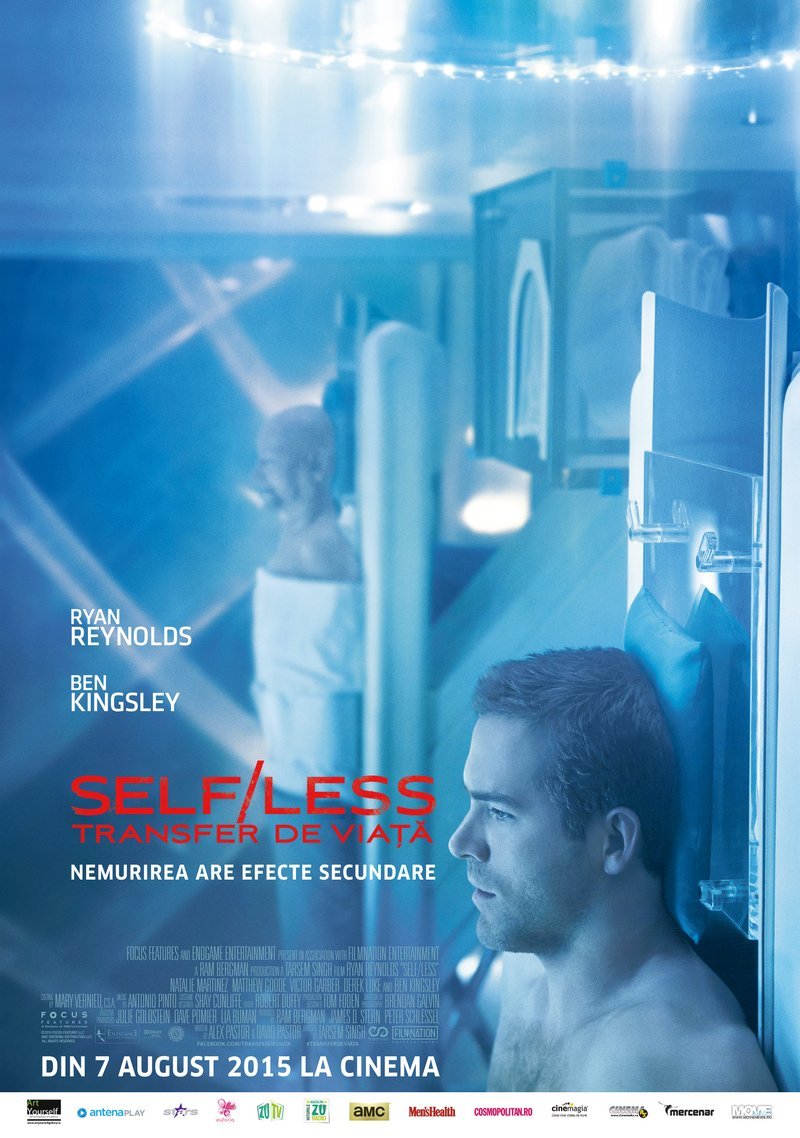 Lifestyle Digital si Freeman Entertainment te provoaca la concurs!
Tu ai lua o viata pentru a o salva pe a ta?
Damian Hale (Ben Kingsley), un arhitect multimilionar, este diagnosticat cu cancer si acceptă să isi transfere conştiinţa în corpul unui bărbat mai tânăr (Ryan Reynolds). Dar cei care i-au vandut un nou trup si o viata perfecta nu au i-au spus ca a doua sansa are si un altfel de pret.
Raspunde la intrebarea de concurs si poti castiga 3 invitatii la thrillerul Sci-Fi Self/less: Transfer de Viata.
Invitatiile sunt valabile la Cinema City Sun Plaza din Bucuresti, de luni pana vineri. Castigatorii afisati pe site pot merge la film cu buletinul si cu mailul de confirmare pe care il vor primi (printat sau pe telefon), care contine perioada de valabilitate a invitatiei.
Actorul principal din Self/less si-a inceput cariera in cinematografie la doar 13 ani. Filmografia lui este una extrem de variata, el demonstrandu-si talentul in drama, fantasy, actiune si comedie. Cele mai cunoscute filme ale sale include: Buried, The Change-Up, The Proposal, Green Lantern, A Million Ways to Die in The West, The Captive. Care este numele lui?
a) Channing Tatum
b) Ryan Reynolds
c) Chris Evans
Din 7 august, Ryan Reynolds si Ben Kingsley se lupta cu efectele secundare ale nemuririi contra cost in Self/less: Transfer de Viata. Tu ce pret ai fi dispus sa platesti pentru a trai vesnic? Vino la cinema din 7 august sa vezi Self/less: Transfer de Viata, un thriller intens si provocator distribuit in cinematografele din Romania de Freeman Entertainment.